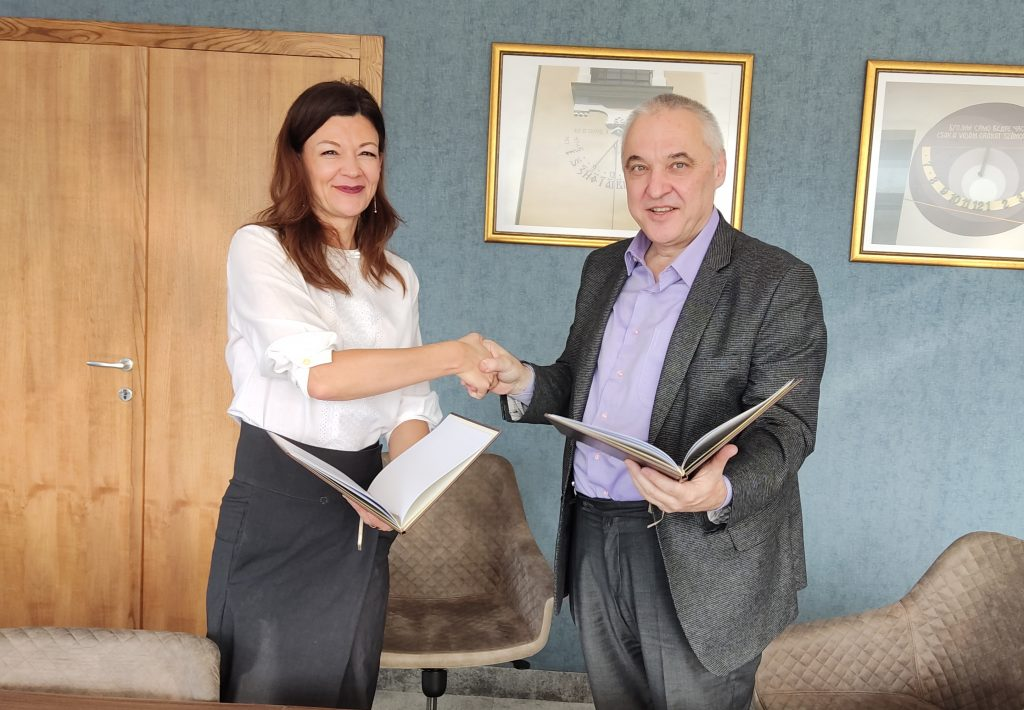 On Friday, March 24, 2023, the Institute of Physics Belgrade and the Faculty of Science in Novi Sad signed the Strategic Cooperation Agreement at the Faculty premises.
Dr. Aleksandar Bogojević, director of the Institute of Physics, and Dr. Milica Pavkov Hrvojević, dean of the Faculty of Science signed the Agreement. The event was attended by Dr. Antun Balaž and Dr. Saša Lazović, deputy directors of the Institute, as well as Dr. Dušan Mrđa, director of the Department of Physics of the Faculty of Science, and Dr. Igor Savić, assistant director of the Department of Physics of the Faculty of Science.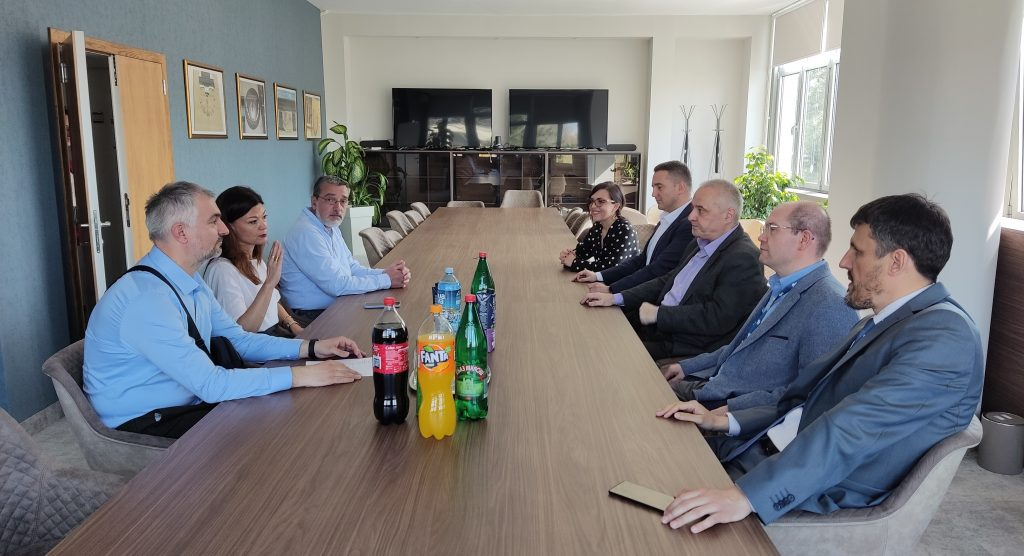 The problem of the lack of students interested in teaching, as well as the importance of training teachers of physics and other natural sciences were discussed during the meeting. Several joint steps were agreed upon, and above all, cooperation in the field of professional training for Faculty of Science students at the Institute of Physics.
The purpose of the signed agreement is to improve and expand the existing cooperation between these two institutions with a focus on cooperation in mutual scientific work strengthening, and capacities for the development of innovations and improvement of education strengthening.
The Institute of Physics began formalizing cooperation with selected institutions through strategic partnerships in 2022 when a strategic partnership agreement with the Faculty of Mechanical Engineering of the University of Belgrade was signed.