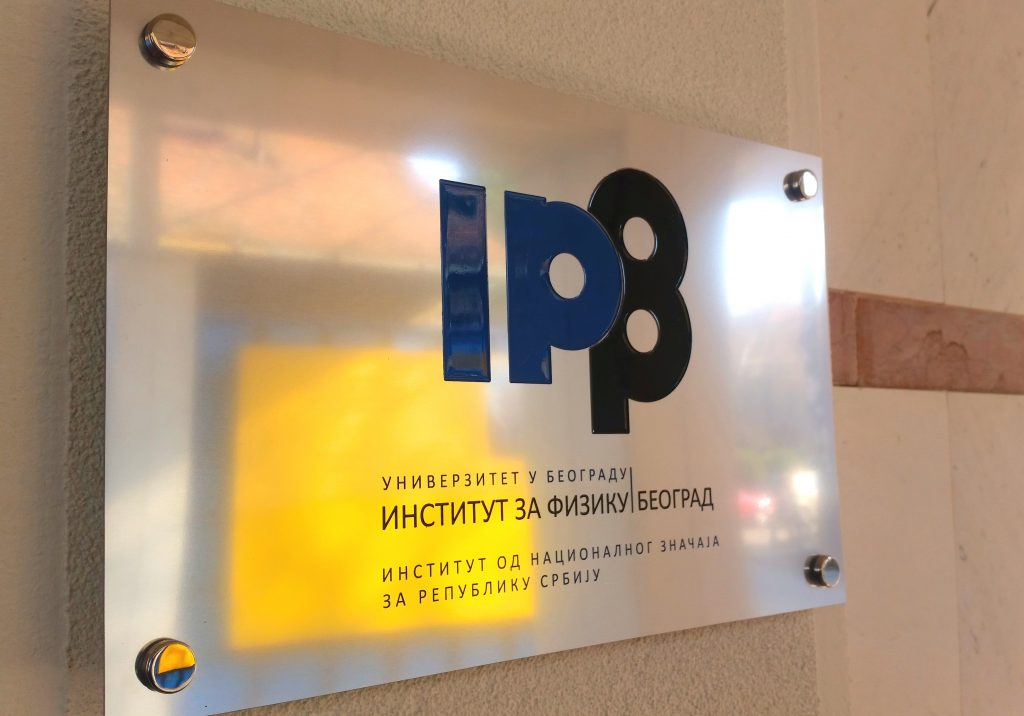 A World Bank team visited the Institute of Physics Belgrade, on Wednesday, 22 February 2023, as part of a regular mission of this international institution. The topic of this meeting was the current status of the SAIGE (Serbia Accelerating Innovation and Growth Entrepreneurship) Project, which involves the IPB as well.
The SAIGE Project Implementation Unit, headed by Dr Viktor Nedović, and Transformation Team, led by the IPB director, Dr Aleksandar Bogojević, took part in the meeting.
During a cordial and constructive meeting, there were talks about achieved results, planned goals and further realization of the SAIGE project. Having confirmed a successful beginning of the project at the IPB, the World Bank representatives highlighted the challenges that are to be expected in the upcoming phases of this several-year-long project, as well as the ways to overcome them.
The SAIGE Project is a project funded through the partnership of the Republic of Serbia, the World Bank and the European Union, which aims to additionally invest in science, technological development, innovations and innovative entrepreneurship.