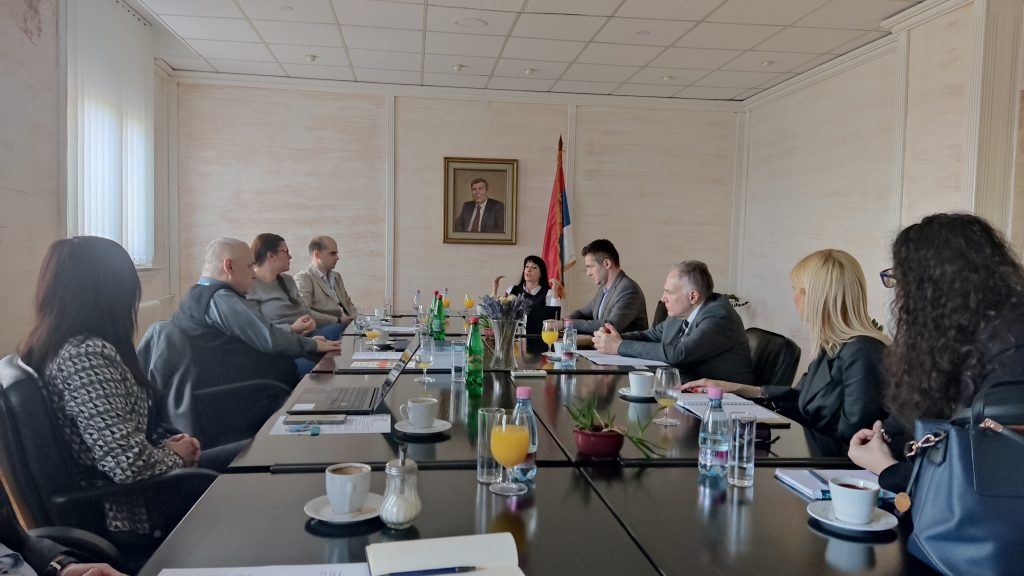 The Institute of Physics continues to expand its network of partner organizations. An Agreement on Cooperation with the Institute of Comparative Law was signed on Tuesday, 21 February 2023. Following the meeting of the two delegations, the directors of the two institutes signed the Agreement.
Dr Vladimir Čolović, director of the Institute of Comparative Law, expressed his satisfaction with the open cooperation and presented to the host the work of the institution, which has a long tradition and employs around 30 researchers. Although there are numerous NGOs in Serbia, which to a certain extent deal with law, the Institute of Comparative Law is the only institution which is exclusively dedicated to legal science.
Dr Aleksandar Bogojević, director of the Institute of Physics, emphasized the significance of greater connection of institutions and the necessity of strengthening the multidisciplinary approach in research. Although to all appearances, physics and law have very distinct research topics, the director mentioned various fields in which the two institutions can assist and bolster each other.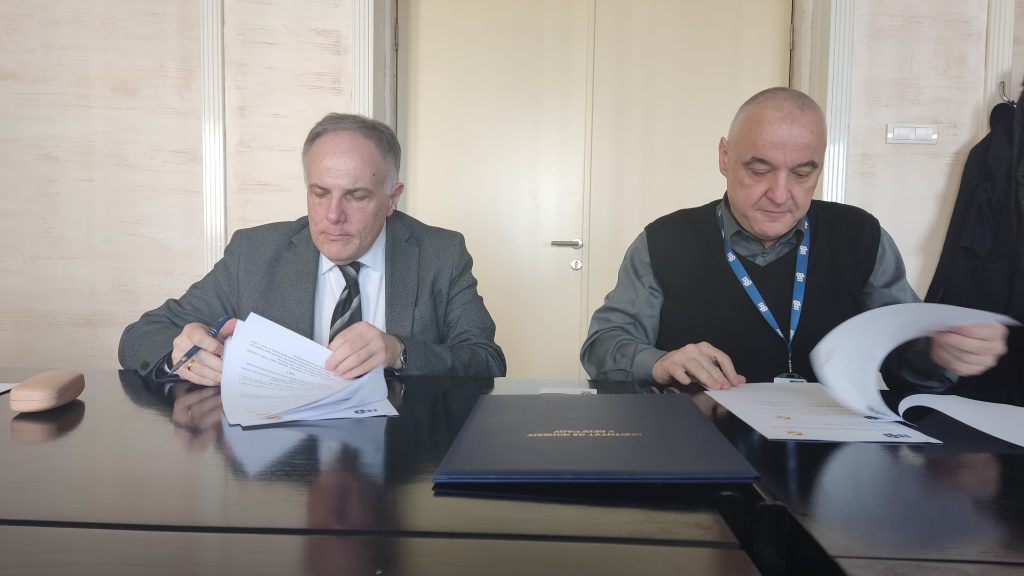 Researchers from the Institute of Comparative Law also referred to fields in which law and physics meet each other, such as the law in artificial intelligence. The two delegations discussed the issues of patent law and other legal aspects of technology transfers.
During the meeting, the phrase 'transdisciplinary' cooperation was acknowledged, and among physicists and lawyers a common understanding was reached that not only there was room for cooperation, but the number of mutual topics was surprisingly big.
The possibility of cooperation between the two institutes was agreed to be further analyzed, as well as the realization of domestic and international projects, and the organization of mutual scientific conferences and forums.