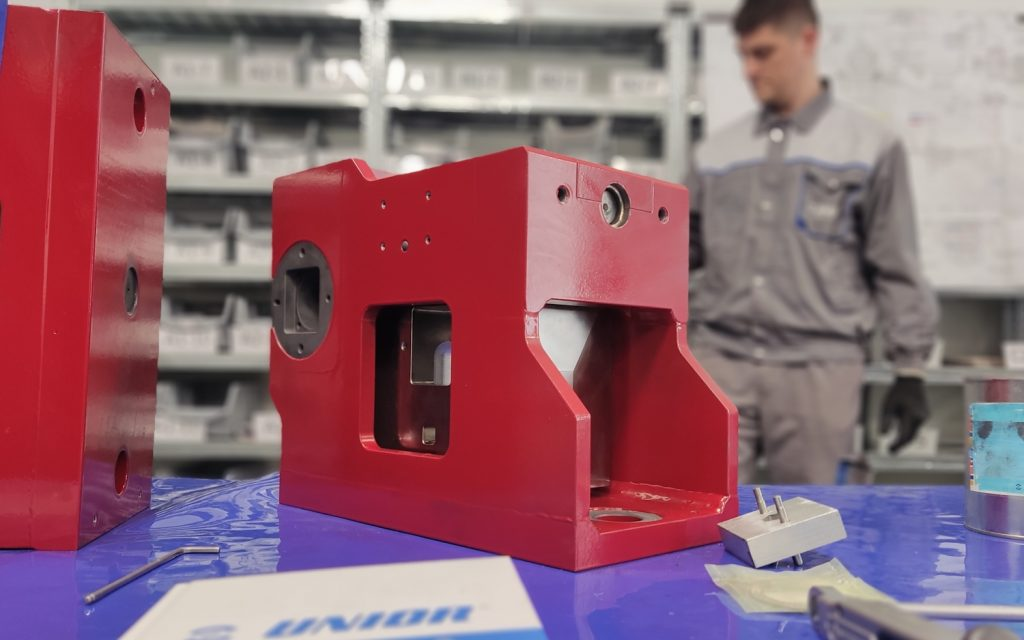 On Tuesday, April 4, 2023, representatives of the Institute of Physics in Belgrade visited "Unior Components" company in Kragujevac. This innovative company is one of the Institute's partners and an example of the "domestic ingenuity" success. "Unior Components" has been doing business successfully for a long time, and is currently cooperating with CERN due to the high quality level of its metal products.
Namely, the company produces complex elements for the new HiLumi accelerator installation, which will be an upgraded version of the Large Hadron Collider (LHC) at the European Organization for Nuclear Research (CERN).
At the meeting with the Institute, which encourages this kind of cooperation of Serbian companies and CERN, the current stage of development, product testing and CERN's high standards were therefore discussed, as well as the tranche of 19 jacks delivery that will be installed in the new accelerator (picture below).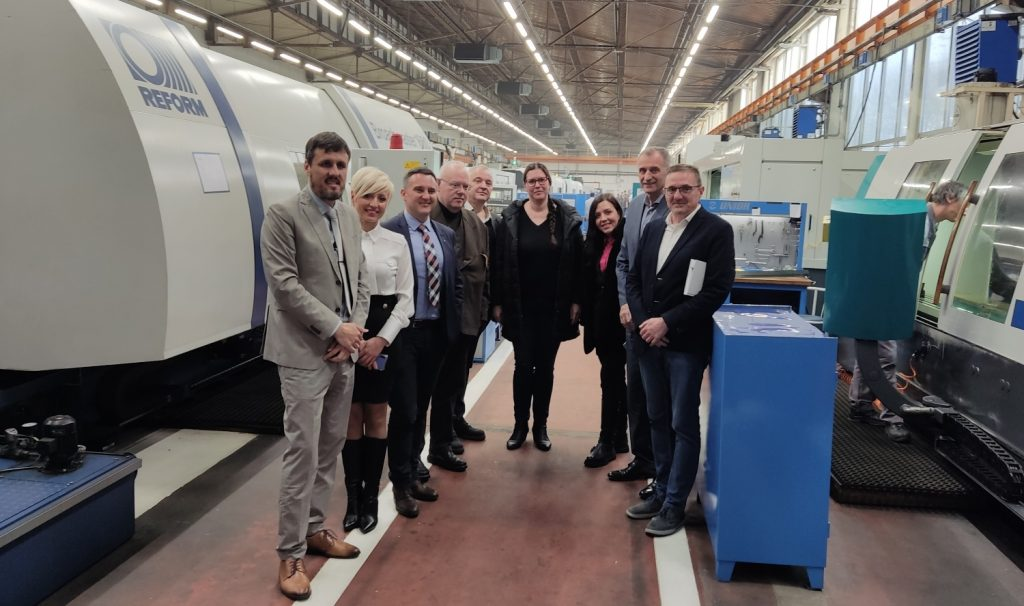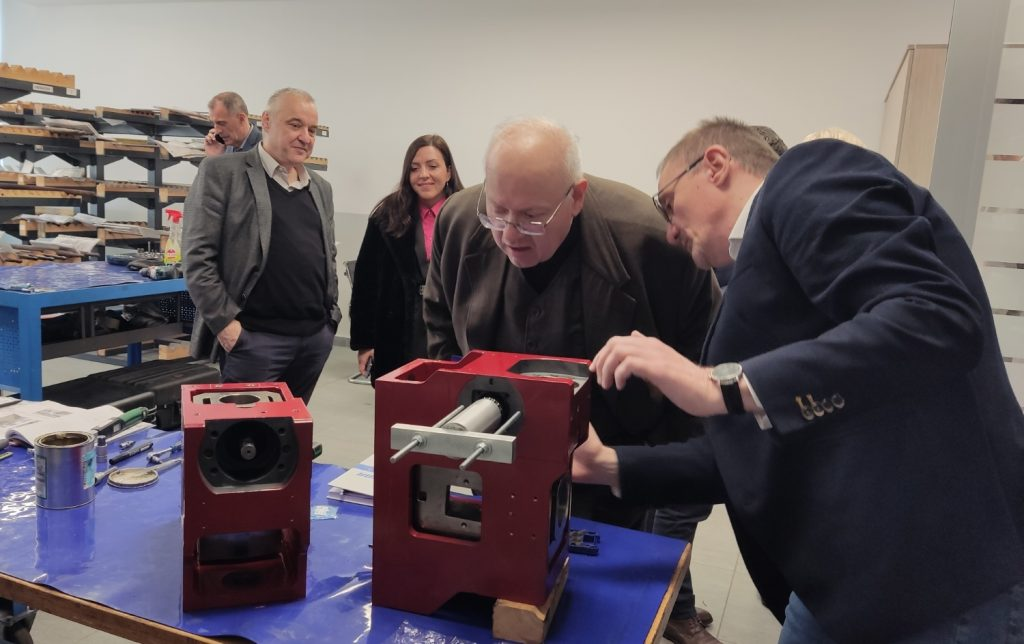 Further cooperation between the company and the Institute was discussed during the visit, especially in light of the new spatial capacities where Unior will bring more high-tech partners. The company from Kragujevac wants to include the Institute of Physics In these activities, which will contribute to the strengthening of the capacities of all partners with its expertise.
"Unior Components" is one of the notable companies in the wire cutters production and welded structures CNC processing on the European and world markets. At the same time, it is the regional leader in heat treatment services. In 2022, the Cooperation Agreement between this company and the Institute of Physics was signed.