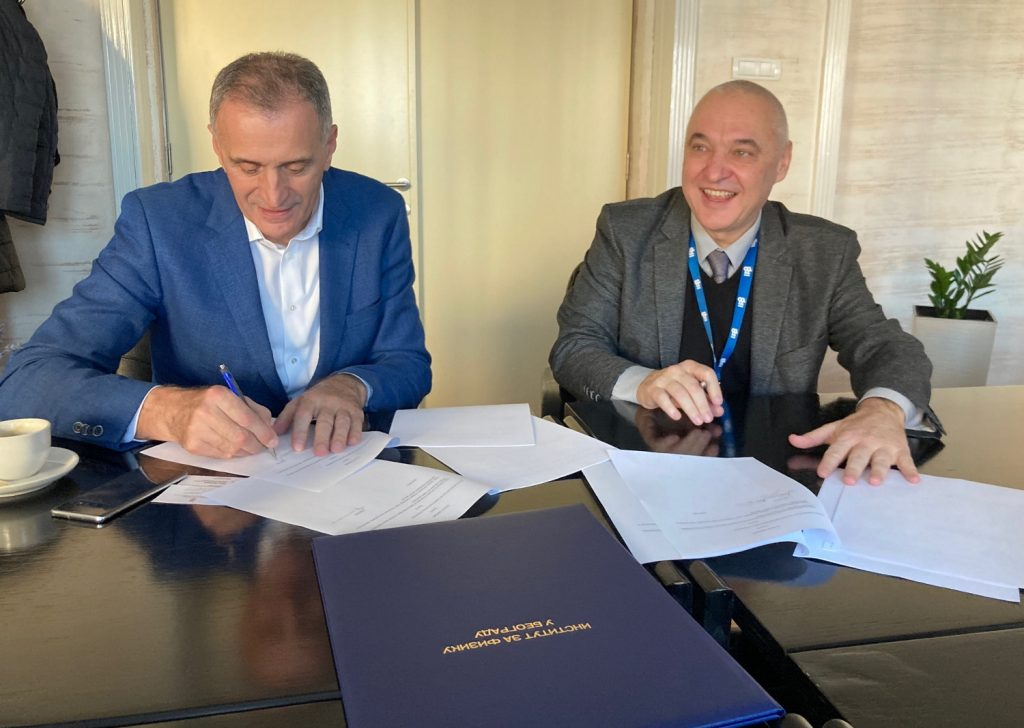 The Institute of Physics Belgrade (IPB) and the company UNIOR Components from Kragujevac signed a Memorandum of Understanding on Thursday, 15 December 2022. The goal of the signed agreement is, first of all, cooperation in the field of research and development of particular projects.
UNIOR Components is one of the recognizable companies in the production of broaching tools and CNC processing of welded structures, on the European and world scene. It is a regional leader in the services of thermal processing as well. A private Slovenian company, which nearly two decades ago, acquired the 'Zastava Alati' factory, has cooperated intensively with multiple companies in the car industry, such as BMW, Audi, and Daimler, as well as with the air and military industry.
Interestingly, UNIOR Components cooperates with the CERN. The director of the UNIOR Components company Ljubinko Mijailović, sale director Jasmina Kojić and the director of the Development, Construction and Technology Sector visited the Institute on the occasion of signing the Memorandum of Understanding. They toured the IPB and learned about the work of two spin-off companies of the Institute, Senzor-Infiz, which specializes in the field of optical sensors and laser technology applications, and MTT-Infiz, which focuses on microwave technologies and radar systems. The Institute's guests simultaneously learned about the research carried out in three centres of excellence – the Centre for Solid State Physics and New Materials, the Centre for the Study of Complex Systems and the Centre for Non-Equilibrium Processes.
As the UNIOR Components' Director Ljubinko Mijailović stated during the visit, there was a great potential for cooperation between the Institute and the company he led, and the UNIOR Components could support technology development at the Institute.