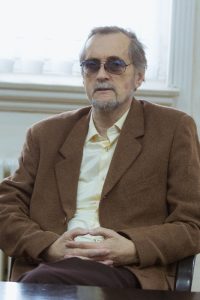 Dr Petar Adžić, a professor at the Faculty of Physics of the University of Belgrade is a recipient of Saint Sava Award for 2019.
At the proposal of the Institute of Physics, Belgrade, Professor Adžić was presented with the award for outstanding contribution to the promotion of cooperation with the European Organization for Nuclear Research (CERN).
Professor Adžić is a principal research fellow and a retired full professor. He has published more than 1000 co-authored and sole-authored publications in major international journals. He is also the author of three monographs.
He has presided over the work of the Commission of the Republic of Serbia for Cooperation with CERN, and represented the Republic of Serbia in the CERN Council. He has been Serbia's representative in the European Committee for Future Accelerators since 2012.
By affirming the work of young researchers in CERN, for years he campaigned for Serbia's membership in the organization, participated in negotiations and made a major personal contribution to fulfilling this goal. This is what, among other things, advanced full membership status of the Republic of Serbia in CERN on 24 March 2019.
The Minister of Education, Science and Technological Development Mladen Šarčević presented traditional Saint Sava awards for outstanding results in the field of schooling and education for 2019 on Monday, 27 January, and the winners, including Professor Adžić, were announced at a ceremony which was held on the same day at the National Theatre.
Saint Sava Award for 2019 was also presented to Petnica Science Centre with which the Institute has cooperated for decades. In addition to Studenica Monastery, Saint Sava Award was handed to 25 other individuals who have contributed to the advancement of schooling and education in Serbia.