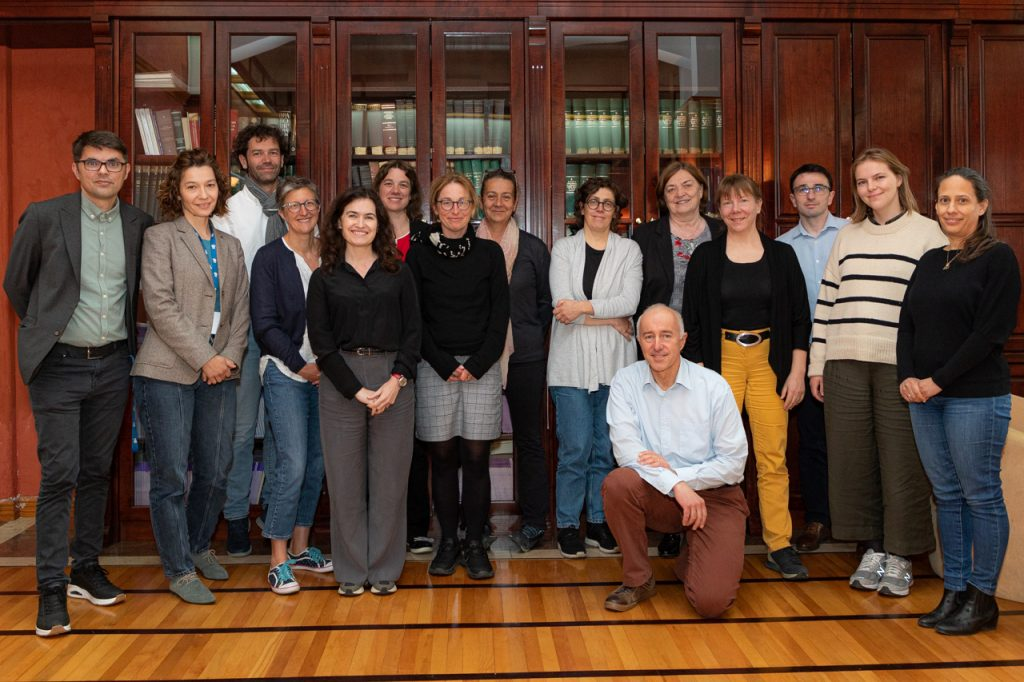 The thirty-third meeting of the European Particle Physics Communication Network (EPPCN), was held at the Institute of Physics in Belgrade on Thursday and Friday, May 11 and 12. This is the first time such an event was hosted in Belgrade. Guests from European countries, members of CERN, got the opportunity to get to know Serbia, a full member of CERN since 2019, as well as the Institute of Physics, and to be introduced to local efforts in the field of science communication.
The EPPCN organization was founded by the CERN Council back in 2005, based on the guidelines from the High Energy Physics Development Strategy, and it gathers representatives from all CERN member countries, professionals in the field of science communication. Regular meetings of the EPPCN are held twice a year, both at CERN and in the member countries, and the organization deals with concrete media actions throughout Europe, as well as the development and improvement of science communication techniques aimed at general public in each of the member countries.
EPPCN members were addressed, during the meeting in Belgrade, by Dr. Petar Adžić, the representative of Serbia in the CERN Council, as well as Dr. Aleksandar Bogojević, the Institute of Physics director, on behalf of the hosts. Vanessa Mexner from the Netherlands, the network co-presidents, and Ana Godino, head of the Department of Communications, Education and Public Programs of CERN, expressed their satisfaction that the EPPCN conference is being organized in Belgrade this year, and praised the efforts and achieved results of the Institute for Physics in Communication science in Serbia.
During the two-day program, EPPCN members discussed Science Gateway – the new science museum, the upcoming CERN's 70th anniversary, and various specific technical issues, such as publishing popular science information on social networks, environmental protection in science, and the future accelerators communication.
The EPPCN meeting in Serbia was organized by the Communications Department of the Institute of Physics Belgrade.