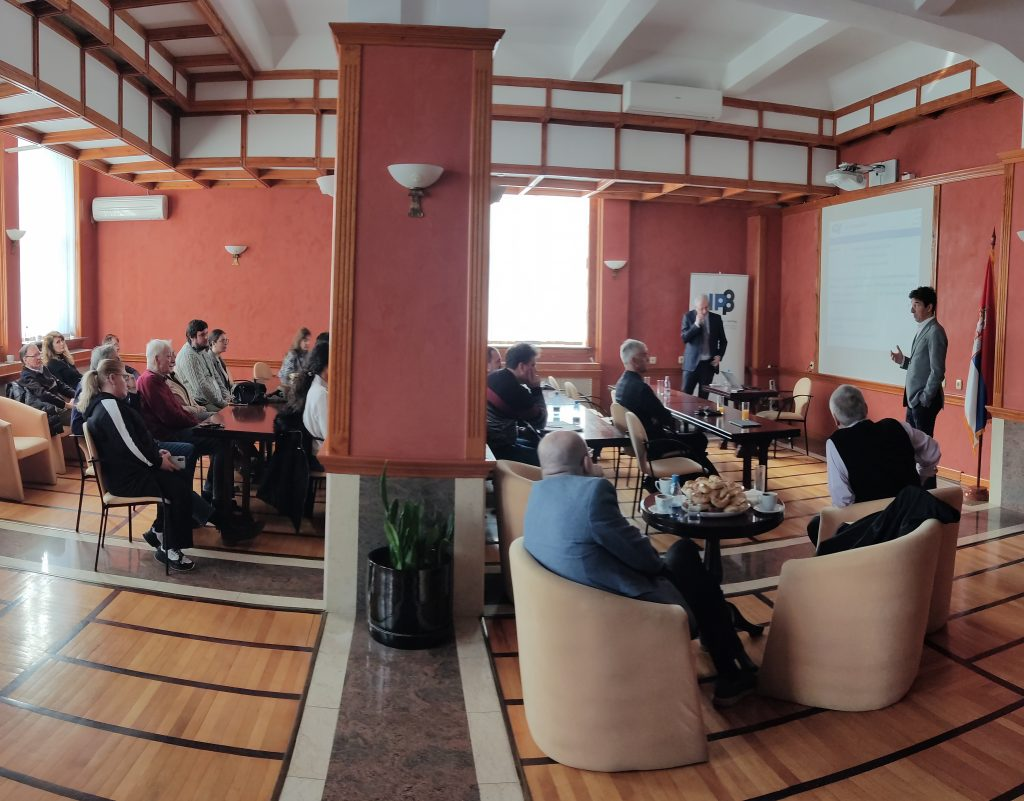 Supported by the Embassy of Italy, the Elettra Sincrotrone Centre was presented at the Institute of Physics Belgrade, on Thursday, 9 February 2023. This international research centre is located in the suburbs of Trieste, and along with other facilities, it features two powerful light sources – an eponymous Elettra synchrotron and a Fermi laser. Bearing in mind that this type of equipment is useful for a range of research beyond physics, the Elettra centre cooperates with researchers in various fields. The presentation was organized to strengthen the cooperation between Serbian researchers and their Italian peers, while the conference brought together representatives of several scientific research institutions from Serbia. Mr Aleksandar Bogojević, the IPB's director, opened the conference, noting the multidisciplinary character of the Elettra Centre, as well as the importance of the cooperation between Italy and Serbia.
The Elettra Sincrotrone presentation is part of a process launched through the cooperation of the Institute and the Embassy of Italy, which has been supported by the Ministry of Science, Technological Development and Innovation of the Republic of Serbia.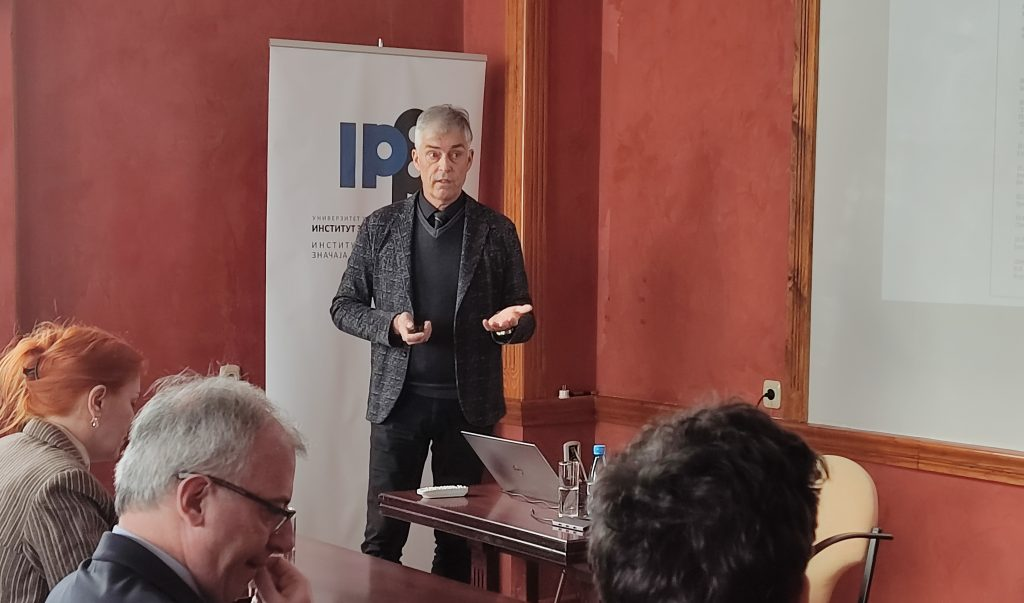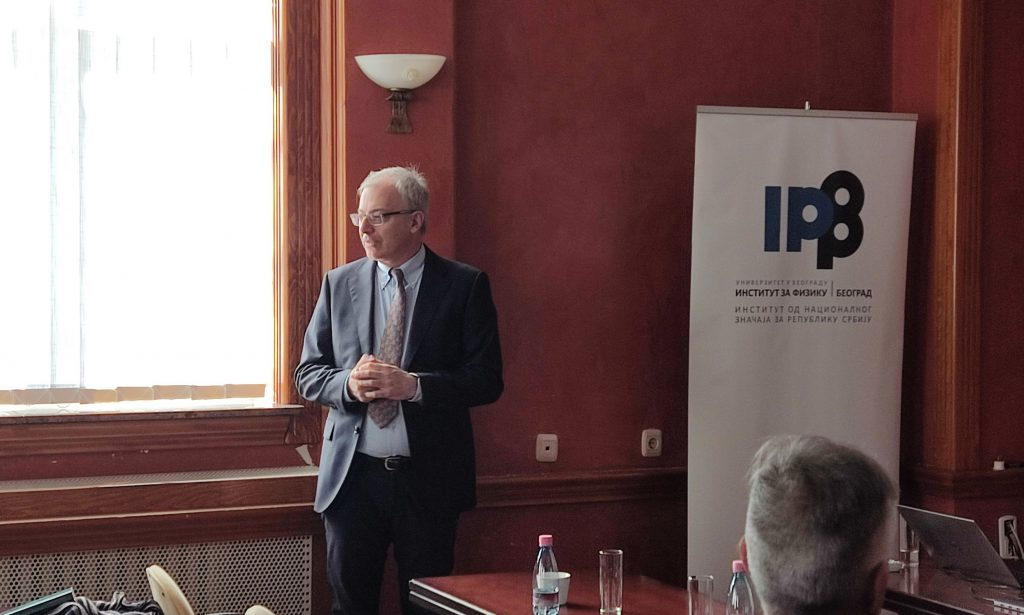 Ms Marina Soković, an assistant minister of science and the SAIGE project director Mr Viktor Nedović attended the event. The science attaché at the Embassy of Italy in Belgrade, Mr Luciano Catani addressed the audience, highlighting the importance of the two countries linking in the fields of science and innovation.
Mr Fabio Mazzolini, an officer for international affairs at the Elettra facility (in the picture above), introduced the institution, as well as an initiative for establishing relations with Western Balkan researchers.
Mr Andrea Locatelli, the coordinator of the SPEED beamline group at the Elettra Centre, discussed specific research cases, the capacity and research resources, as well as the possibilities of synchrotron use by Western Balkans researchers.