About 100 students of Valjevo Grammar School visited the Institute of Physics Belgrade with their teachers Sara Ristić, Marija Siriški, Predrag Stefanović and Ljubomir Čigurski, on Friday, 2 December 2022.

The IPB director Dr Aleksandar Bogojević addressed the Institute's young and curious guests, as well as Dr Marko Vojinović, a researcher of the Group for Gravitation, Particles and Fields, and Slobodan Bubnjević, the head of the Communication Department of the Institute.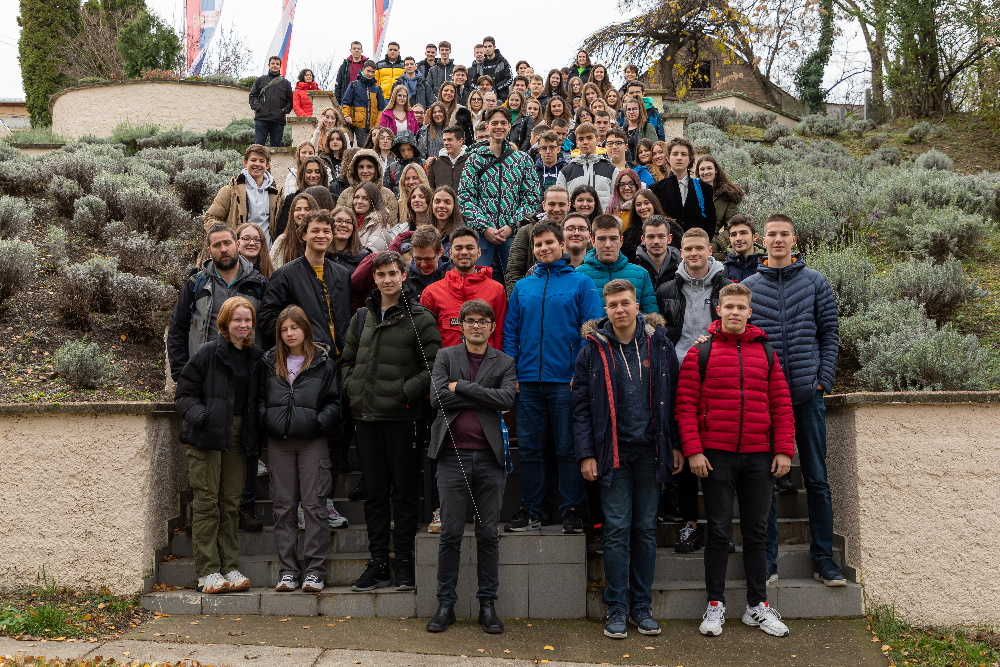 Students then toured the Institute's laboratories with researchers – they visited all four centres of excellence: the Centre for Solid State Physics and New Materials, the Centre for the Study of Complex Systems, the Centre for Non-Equilibrium Processes and the Photonics Centre, along with the Innovation Centre.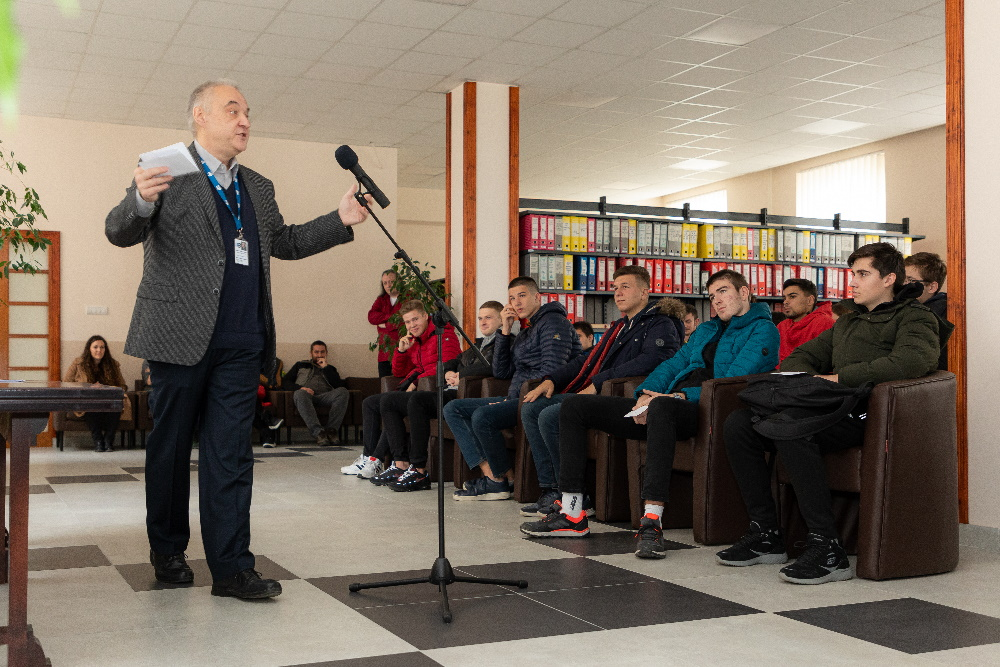 In each centre, they had an opportunity to learn more about the professions of a physicist and other scientists, experience laboratories and hear from researchers about which topics and issues their teams engage in.
Photo credit: Bojan Dzodan