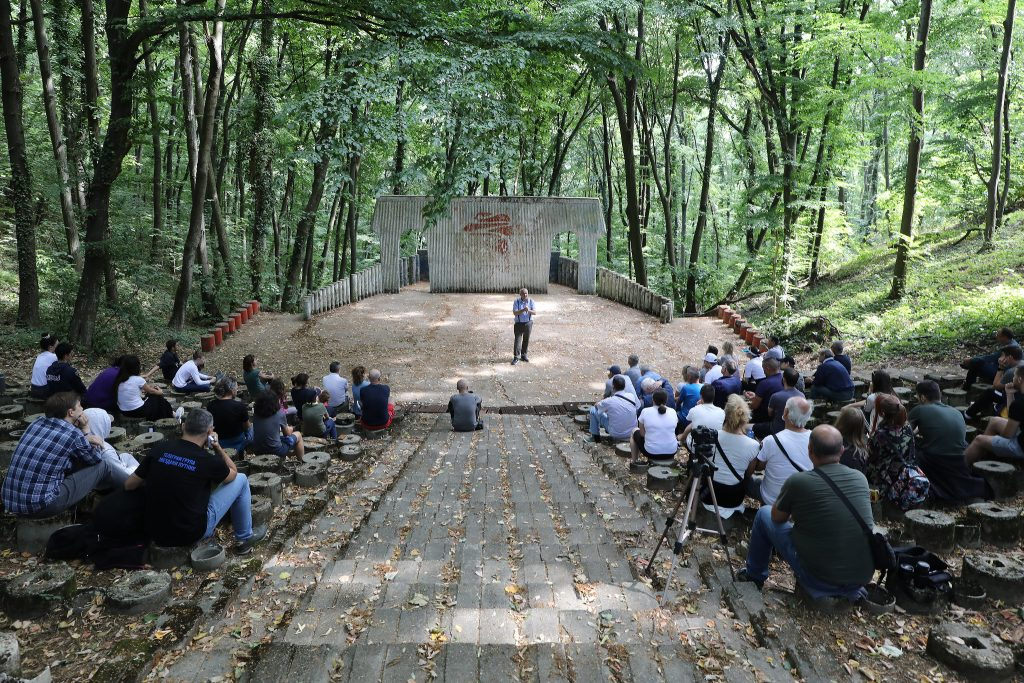 The renowned astronomical camp 'Letenka', which brings together astronomy lovers from all over the region, was held again this year, from 7- 10 July, on Fruška Gora, near the children's resort of the same name. Amateur astronomers, students, children and other stargazers were again visited this year by representatives of the Institute of Physics, Belgrade, a national institute of the Republic of Serbia.
During his stay at the camp, on Saturday, July 9, the director of the Institute, Dr Aleksandar Bogojević delivered a lecture on the role of physics in modern society, trying to answer the question of why it is important to study physics. Alongside Dr Bogojević, other employees from the Institute of Physics stayed at the camp (and participated in its work), as well as astronomy researchers and friends from several domestic scientific research institutions.
The Camp 'Letenka' attracted around 210 participants this year.