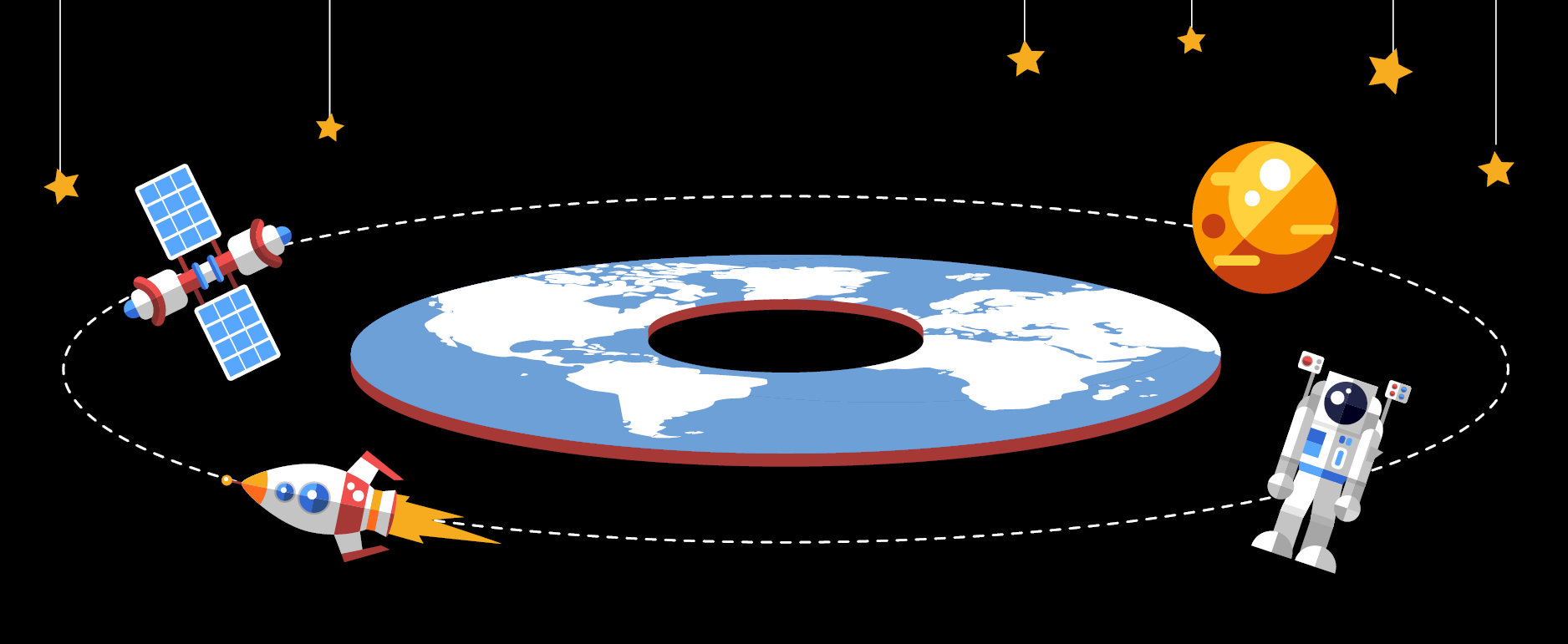 As part of the initiative, Science Through Stories, the panel talk called "Journey to the Center of the Flat Earth" organized by the Institute of Physics, Belgrade, attracted huge attention. Several hundred people came to the Big Hall of the Students' Cultural Center at 7 p.m. on March 21 to attend the panel talk on the spread of pseudoscience, misconceptions and conspiracy theories on social networks and new media.
The speakers were astrophysicist Stanislav Milošević from the Department of Astronomy of the Faculty of Science; psychologist Aleksandar Baucal, PhD, from the Department of Psychology, Faculty of Philosophy, Belgrade; Vigor Majić, Director of the Petnica Science Center; and physicist Marija Mitrović Dankulov, PhD, from the Institute of Physics, Belgrade. The moderator was Slobodan Bubnjević, editor of Science Through Stories.
In a fantastic atmosphere filled with bursts of applause, the audience took an active part in the event. Interesting discussions, which touched on many topics, were accompanied by a number of video clips. The event was also live-streamed on social networks and the Institute's YouTube channel.