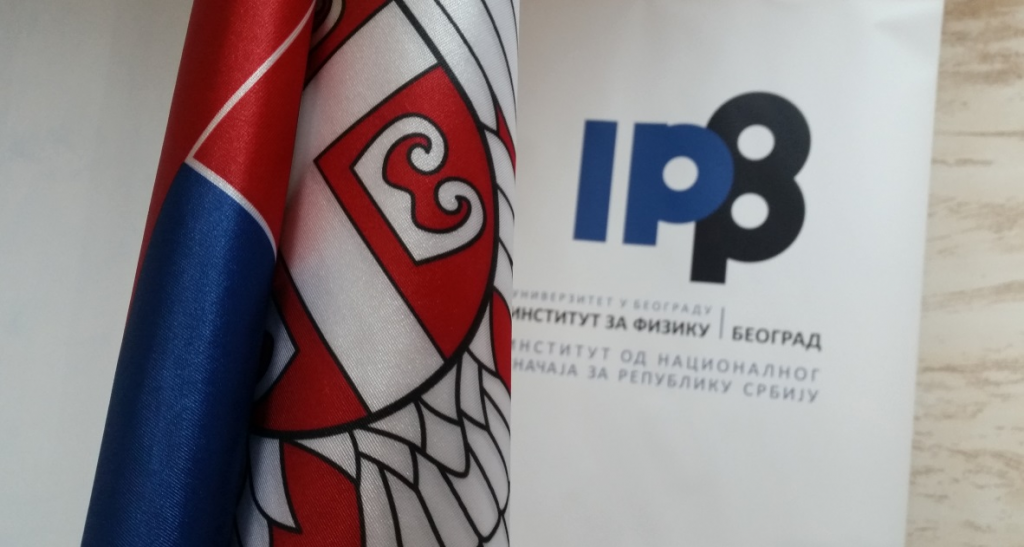 The first session of the new convocation of the Institute of Physics' Scientific Council was held on Friday, June 9, 2023. The new members of the council gathered at the session in the "Zvonko Marić" hall, and on that occasion re-elected Dr. Nenad Lazarević as president, and Dr. Marko Vojinović as his deputy, who successfully managed the work of the council in the previous convocation as well.
The Institute's Scientific Council has 45 members, and according to the Scientific Council composition Rulebook, all researchers with scientific titles vote on its members. Elections for members of the new council were held on May 7 and 8, and were organized by groupings, of which there are six at the Institute.
Groupings bring together laboratories where researchers deal with related topics or have a similar methodological approach. The researchers in each of the groupings voted among themselves and in accordance with the Rulebook, to elect seven representatives. Three members of the administration from among the researchers joined the council as well.
Members of the current convocation of the Scientific Council are:
Aleksandar Belić
Aleksandar Bogojević
Aleksandar Krmpot
Aleksandra Kolarski
Antun Balaž
Biljana Babić
Biljana Stankov
Bojana Višić
Branislav Cvetković
Vladimir Damljanović
Vladimir Srećković
Vladimir Udovicić
Goran Isić
Gordana Malović
Dejan Joković
Dimitrije Maletić
Dimitrije Stepanenko
Dragana Marić
Dusan Arsenović
Zoran Grujic
Zoran Mijić
Ivana Vasić
Igor Prlina
Igor Franović
Jasna Ristić-Đurović
Jelena Jovićević
Jelena Mitrić
Julija Scepanović
Magdalena Djordjević
Maja Rabasović
Marija Janković
Marija Mitrović-Dankulov
Marija Radmilović-Rađenović
Marina Lekić
Marko Vojinović
Milan Petrović
Milica Milovanović
Mirjana Grujić-Brojčin
Nevena Puač
Nenad Lazarević
Nenad Simonović
Novica Paunović
Saša Dujko
Saša Lazović
Tijana Tomasevic-Ilić