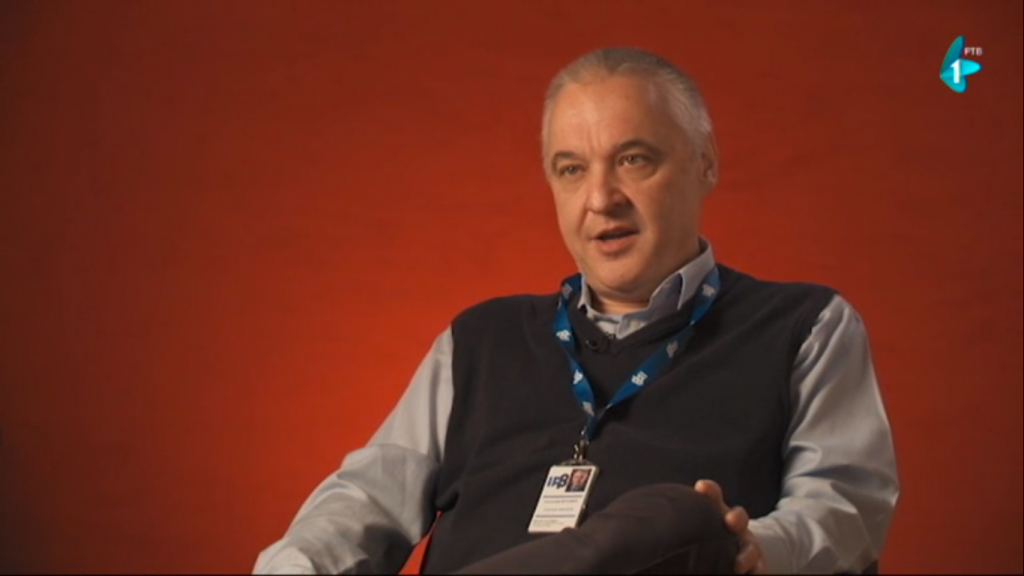 The Radio Television of Vojvodina broadcast the TV show 'Document' on 14 May 2022, which, among others, featured guest speakers from the Institute of Physics, Belgrade, and was dedicated to one of the most influential physicists of all time, Albert Einstein.
A hundred years after the decision to present the famous physician with the Nobel Prize, the authors of this TV show ask: 'How much do we understand his theory, and why, not only is he one of the most popular scientists of the 20th century, but also a pop culture star?' The guests of the TV show 'Document', attempted to resolve this and other dilemmas.
Discussing whether the theory of relativity could be challenged, Dr Aleksandar Bogojević, director of the Institute of Physics, Belgrade, emphasized that, in science, any theory could be disproved. 'We do not build a perfect structure which, when completed, we worship as God. Each theory is the best approximation of the reality we, at that point in time, face', said Dr Bogojević. In the show, he also elaborated on why he thinks that Einstein's contribution to science transcends the Nobel Prize, as well as the myth accompanying his personality.
Although it is one of the most widely known scientific theories, Dr Vojnović claims that only a handful of people really comprehend the theory of relativity. 'In a sense, it has become popular because it has some esoteric predictions. For example, it encompasses the effect of time-slowing or space and time-bending. Thus, it contradicts our intuition, and because of that, it is interesting', explains Dr Vojinović.
The TV show 'Document', authored by Eržika Pap Reljin, was broadcast on the first channel of the Radio-Television of Vojvodina, and one of the guest speakers was also Slobodan Bubnjević, head of the Communication Department of the Institute of Physics, Belgrade.