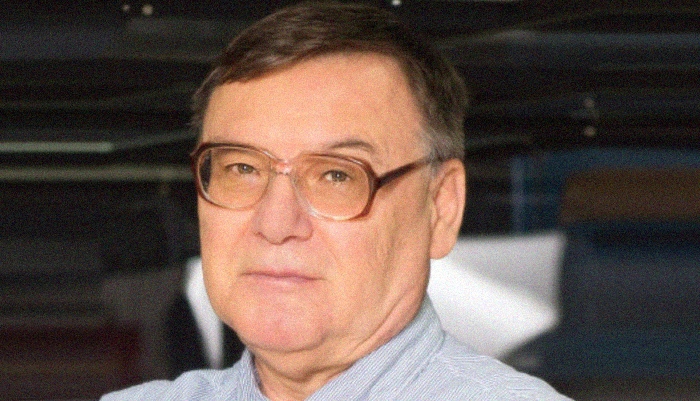 'At the end of my active career as a physicist, I still think that one should not confine themselves to their field only, but broaden the horizons and search for new challenges', says Dr Milivoj Belić, a full professor at the Texas A&M University at Qatar. As one of the physicists from Serbia with an extremely successful career abroad, curious, direct and always ready to provide support, Belić carefully fosters cooperation with a huge number of physicists of all generations maintaining close ties with the Institute of Physics, Belgrade at the same time.
Over the course of his prolific career, he has published six books and more than 500 scientific papers, which, according to Google Scholar,have been cited more than 12 000 times. He has contributed to numerous fields of physics, but primarily to research in the so-called nonlinear optics. On the occasion of his 70th birthday, the Nonlinear Physics Laboratory of the Institute of Physics, Belgrade has prepared a workshop titled 'Nonlinear and Mathematical Physics' which is to mark his jubilee, which inspired the conversation on chaos and nonlinearity, but also on the life of a physicist.
Since the very beginning, Dr Belić's research interests have been focused on nonlinear optics and the dynamics of nonlinear optical systems. He has researched non-conventional physical systems to which instabilities and chaos, both rather unpleasant, are inherent – although strictly determined, chaos occurs in these systems due to nonlinearities, which are phenomena which not only require a particular mathematical instrument, but they cause mild discomfort in many physicians even nowadays. In Dr Belić's words, the fact is that researchers with a background in mathematics, theoretical physics and numerical methods prefer to venture into the world of these phenomena, and he found himself among them at the very beginning of his career.
'It all happened quite naturally. When you are young, you accept new things more easily. Actually, in the late 1970s, one of my advisors from The City College of New York, Professor Melvin Lax asked me if I would work on unstable laser resonators', reminiscences Professor Belić. Having finished his studies of physics at the Faculty of Sciences in Belgrade, Dr Belić went to the City College of New York where he obtained his PhD in 1980, and the problem that introduced him to nonlinear optics became part of his thesis.
'I perceived it as a regular computation problem which did not deserve the attention of theoretical physicists and I spent two following years on it', says Dr Belić, adding that the problem could not be solved by the standard numerical finite-difference method because programmes kept crashing. 'A conceptually new numerical method had to be figured out. And this new method which we named the split-step method was the most valuable part of my thesis', Dr Belić explains.
After doctoral studies, an entire horizon of new research opened up. Looking into the current situation in the field of nonlinear optics, Dr Belić says that it has not changed much in the last several decades since there are so many unresolved questions still. Additionally, photonics is nowadays particularly relevant because it is integral to numerous technologies, starting with smartphones to medical devices. 'The twenty-first century will probably be the century of photonics as much as the twentieth century was the century of electronics', Dr Belić predicts, reminding that these two areas are currently in a strong symbiosis.
Speaking about the divisions between nonlinear physics and other scientific fields, Dr Belić notes that they have been overcome and that little can be done without its methods. 'It was thought for a long time that quantum mechanics is a linear science. However, then Bose-Einstein condensate and the Gross–Pitaevskii equation came along and it turned out that nonlinearities are relevant after all', elaborates Dr Belić, warning that some quantum mechanics phenomena or physics of relativity of the early cosmos, which are currently impossible to prove experimentally, will be experimentally verifiable on an optical bench in nonlinear photonics.
Although there is a popular belief in contemporary physics that computer simulation has become the third pillar of physics standing on an equal footing with theory and experimentation, Professor Belić has a different opinion. 'It is true that it is easier to sit on a three-legged than on a two-legged stool. However, simulations are just simulations. Physics is an experimental science, but the theory is there to provide a full foothold and open up new horizons along with numerical support to put it all together', concludes Dr Belić.
A part of his scientific career Dr Belić spent at the Institute of Physics, Belgrade. Having obtained his PhD, he returned to Serbia in 1982, to the Institute, with which he has continued to cooperate throughout his career without interruptions, although he spent most of it working in scientific institutions abroad. 'The Institute is my home. As a young repatriate, I landed straight at the Institute where I met my old and future friends and associates', says Dr Belić.
He believes that the Institute was a leading scientific institution even then, which, according to him, it has remained ever since. 'There are many talented and competent researchers who work there now too and they will know how to preserve the Institute's scientific status and promote its further development. The Institute has managed to weather the storms and overcome various Scyllas and Charybdises. I firmly believe it will continue to do so', Dr Belić claims optimistically.
Professor Milivoj Belić has been employed at the Texas A&M University at Qatar since 2004, where, in his own words, he encourages his students to remain open-minded and always think 'out-of-the-box'. Throughout his long career, he has cooperated successfully with numerous researchers in the country and the world, always giving support to new generations. As he states, he still rejoices every time he stands in front of students and puzzles and surprises them with new information. 'One can only imagine what pleasure it is to have legions of smart people with whom you can share joys of research and new discoveries. If somebody was to offer me now to be born again and relive the entire life, I would not change any part of it at all', says Dr Belić.
Text: S. Bubnjević/J. Nikolić
Photos: Milivojbelic.com & B. Džodan/IPB