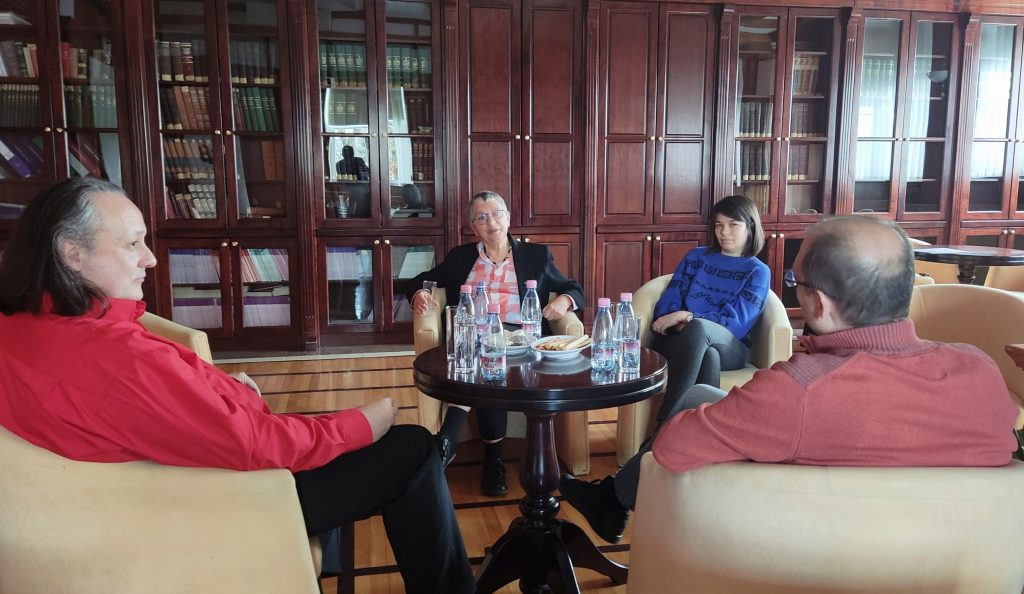 Dr. Pauline Gagnon, a physicist visiting Serbia, was the guest of the Institute of Physics Belgrade on Thursday, March 16, 2023. She met and spoke with researchers from the ATLAS Group and the Gravity, Particles, and Fields Group during her stay.
Dr. Gagnon came to Serbia within the activities of the Month of Francophonie and in cooperation with the Embassy of Canada. She visited a couple of Serbian institutions and held several lectures during the previous week
As a researcher at CERN, Dr. Gagnon intensively dealt with the communication of science along with her research activity. In addition, she has been reserching the life and work of Mileva Marić Einstein and she actively promotes a more iprominent role for women in science.