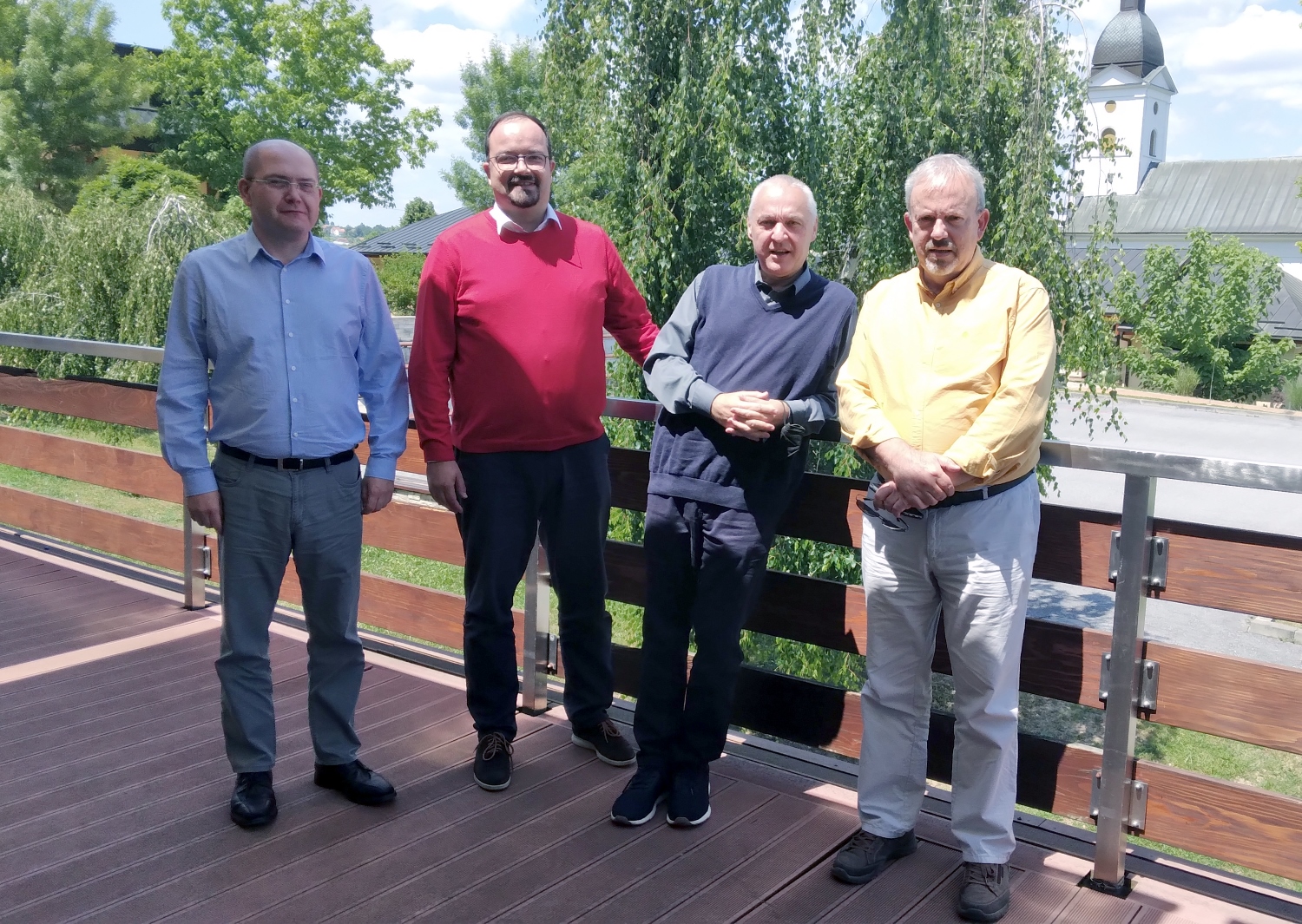 The management team of the Institute of Physics, Belgrade paid a working visit to the Petnica Science Centre on Friday, 4 June. On this occasion, the director of the Institute Dr Aleksandar Bogojević and Dr Antun Balaž, deputy director of the Institute talked to the newly-elected director of the SC Petnica Nikola Božić as well as with the former director of the institution for extra academic education Vigor Majić who had taken up a position of an advisor on 1 June.
'The Institute wholeheartedly endorses the continuity of work of the Centre,' said the Institute's director Dr Aleksandar Bogojević, reminding that after 40 years of work and 50,000 students who passed through its programmes, Petnica has become one of the essential positive achievements of our society. The Institute has continuously collaborated with this institution, with many active researchers from the Institute, nowadays recognized in the world science, having started their scientific education at Petnica.
'We would like to continue our several decades worth of quality cooperation with the Institute of Physics to improve our educational programmes, and to develop joint projects in the field of science education', said the new director of the Centre Nikola Božić, adding that partnerships as well as amicable relationships with top-notch institutions of domestic science such as the one with the Institute of Physics, Belgrade have been very important for the work of the Centre.
The photograph features Dr Bogojević, Dr Balaž, Božić and Majić at the SC Petnica campus.